11.29.20
November 29, 2011 was the official CD release of Still Inertia's album: "Invested". It took 6 years to make, and here we are 9 years after its release!

(And yes, the new decade will hopefully fulfill promise of a new album... I just need to survive this CoVid19 pandemic to make it...
Thanks for your continued support!)

This year, the website is being further updated - slowly - for easier accessibility to older material in my discography. But as for "Invested", if you're looking for a stocking stuffer or just want to share the love, here's how to securely purchase the album or individual songs on CD and/or digitally (MP3 quality on where you purchase this - more to follow in 2021):

"Invested" (Official US Release)
67 Minutes - CD/MP3 - November 2011
$10 (CD) - $10 album/$1 songs (MP3)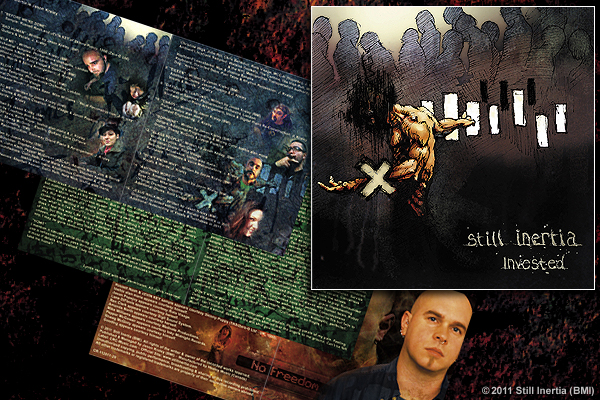 Official Sellers: Apple Music, Amazon.com
Official Distributor: CDBaby
Official Rights Affiliation (PRO): BMI
ID: CR-112011-29
BARCODE: 6 25989 65862 4


3.16.20 (UPDATED NOV 2020)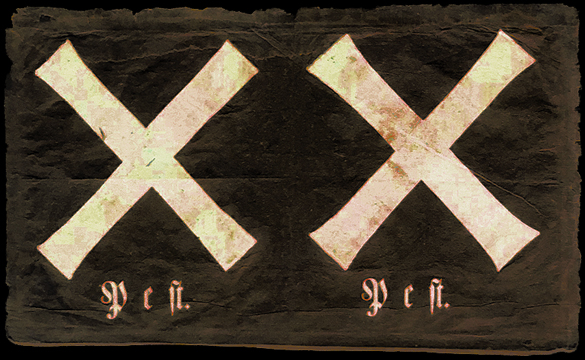 This is a "plague quarantine sign" whose origins seem to have dated around 1683. Sadly, it's also apropos as today, March 16, 2020, is "Day 1" of home isolation in Philadelphia due to: SARS-CoV-2 - commonly referred to me as "CoVid19" or by many in its simplified form: "Covid 19" or just plain ol' thrilling "COVID". Yes, almost exactly 100 years later, the entire planet is experiencing a rather lovely/devastatingly intense, contagious and deadly pandemic this year - and most likely continuing well into 2021. Scientists are working on over 100 vaccines and therapeutic medications. Ah, science - please don't fail us now. SO.... What does this mean for me - Jason Kraley - and "Still Inertia"...? Several medical inconveniences like, oh, much needed carpal tunnel surgery(ies?), my first colonoscopy (now on hold), and a plethora of plans-turned-trainwrecks that is "2020". My anxiety disorder combined with mandatory/continuous home self-isolation, will undoubtedly be the most difficult thing I deal with to get through to 2021. Yes, this has also put all efforts and abilities to begin work on a follow-up new album until life returns to a "new normal".

*And for you future historians rummaging through our recovered data of this century: Yes, this was a real "shit show" of a year, but I believe that our technological advances so far have allowed us to connect with each other in very inventive - and at times, ridiculously bizarre - attempts to keep ourselves connected - if not in person, which has proven mostly infectious, then digitally through our devices, screens, etc all thanks to the connectivity of the Internet - in its commercialized and bastardized form it is currently in at this point in our timeline. Hopefully we continue to exist so that you - the future historians of newer centuries - will actually be reading this... And if so, then indeed my purpose will be fulfilled: Jason Kraley was here. Still Inertia was here.


5.20.19
I, Jason Kraley (aka Still Inertia), am still dealing with and processing my father's passing last June, 2018. However, though I still have not approached the creation of a tribute song to bring closure to my late father's existence, something unexpected happened while searching through old files: an older, unreleased song has been re-discovered. In its prescient intent and content, Still Inertia will soon be polished it up and releasing it to the world for free. IN THE MEANTIME: I am also pushing some radical changes to this website, especially centering on re-encoding older songs to revisited MP3-320 quality MP3s and will be changing the older catalog's store-purchasing structure into a "pay what you wish" (even if it's nothing) model. Keep checking back as my deadline is the first day of Winter, 2019. Stay tuned...


6.7.18: Jeff C. Kraley (3.5.1950 - 6.7.2018)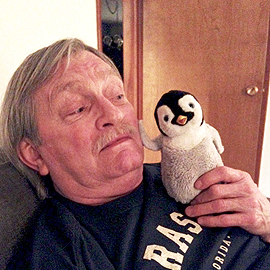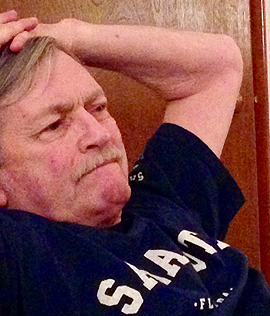 My father, Jeff Kraley, unexpectedly passed away, and I'm still trying to process it all. Afterall, Still Inertia would not have existed without my father bringing me, Jason Kraley, into the world. My music would not have been the same without his musical influences growing up. And, therefore, Still Inertia will not be quite the same without him present in my life. He will be missed... At this point in time, Still Inertia would usually create a piece of music in tribute/memory of a loved one, but this is the first parent I have lost. The process of dealing with the responsibilities of being a sole-survivor to a person who had no Last Will and Testament hundreds of miles away will take up to a year to deal with. Still Inertia needs closure and time to properly reflect on the life of my father before creating a new musical piece to bring proper closure. Still Inertia appreciates your patience, condolences, and understanding during these difficult times.


2.11.17
My grandmother, Jane L. Kraley, passed away about a year ago: February 7, 2016. She was one of the only two best grandmothers in my world, and my world is irreparably diminished by her loss. This song "Grandmother" is my continuing tribute to her passing... - Still Inertia, eldest grandson/writer/composer - aka Jason Kraley (BMI)...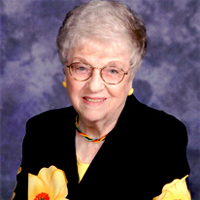 10.12.14:
Still Inertia has now fully connected this site to its official Twitter account
...and searchable by the user name @stillinertia (and usually uses #stillinertia in each post).


1.1.14:
"Damocles' Sword" (Official Digital Release)
6m47s - Digital Only - January 2014 - $0.99 (MP3)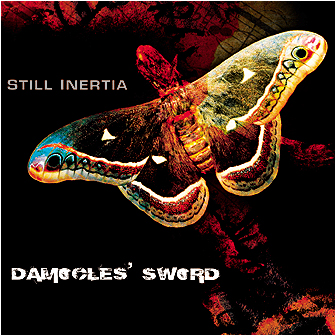 "Damocles' Sword" was originally intended to be the finale song to the entire "Invested" album (2011). However, due to the CD's length restriction of the manufacturer, this mastered song was not included and became a rare, unreleased "B-Side" (which also sparked the upcoming "Journeys" EP). "Damocles' Sword" is fully mastered and finally released to the public to usher in the new era of 2014's creativities and breaking the writing blocks since the release of "Invested".

Writen, Recorded, Engineered & Produced by Jason Kraley (BMI)
Additional Rhythm Patterns: Jason Popejoy
Mastered by Mike Giffin in Los Angeles, California
Performance Rights & Copyright 2011-2014 Still Inertia (BMI)


Official Sellers: Apple Music, Amazon.com
Official Distributor: CDBaby
Official Rights Affiliation (PRO): BMI
ID: CR-2014-1
BARCODE: 8 88174 49490 6


December 2013:
Remember that "new CD ink" smell?
Well, you still can!

Nov 29, 2013 marked the two-year anniversary of Still Inertia's first internationally-released CD: "Invested". In celebration of 2013, the physical CD is now on sale for $10 everywhere. Yes, that's a physical CD, an 8-page full-color booklet with plenty o'stuff to read... and that good ol' "new ink CD smell"!

"Invested" (Official US Release)
67 Minutes - CD/MP3 - November 2011
$10 (CD) - $10 album/$1 songs (MP3)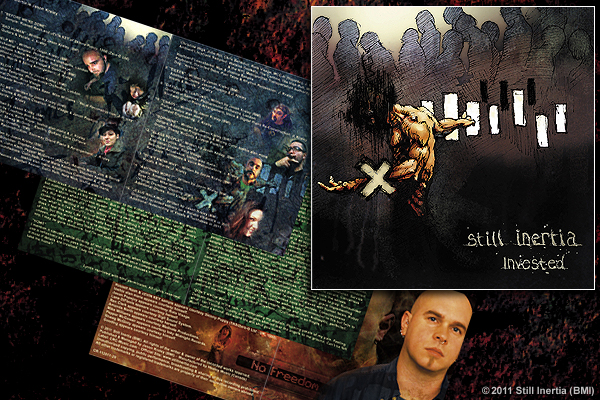 Official Sellers: Apple Music, Amazon.com
Official Distributor: CDBaby
Official Rights Affiliation (PRO): BMI
ID: CR-112011-29
BARCODE: 6 25989 65862 4

The album is also available at Amazon.com and iTunes.
For more information and to show your "LIKE" support, visit: facebook.com/stillinertia
Lastly, if you are in Europe or outside of the US, there are EU distribution sellers who have the CD in stock to lessen international/customs costs. Naturally, the price will be higher though, since this album was born in USA.


6.20.12
Still Inertia's official PRESS KIT is now available online, accessible
from every page!
Just look for this button, click it and explore:


11.29.11
The "Invested" album officially has been released!

"Invested" (Official US Release)
67 Minutes - CD/MP3 - November 2011
$10 (CD) - $10 album/$1 songs (MP3)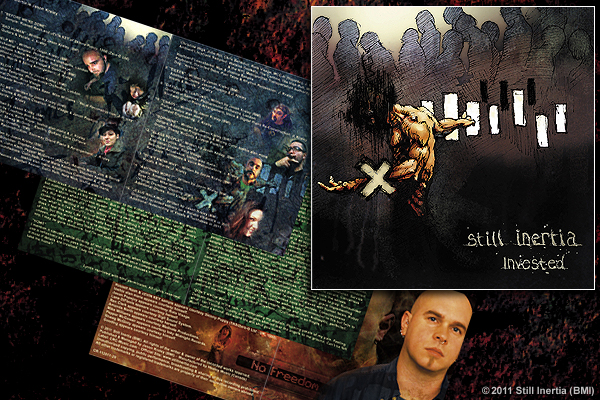 Official Sellers: Apple Music, Amazon.com
Official Distributor: CDBaby
Official Rights Affiliation (PRO): BMI
ID: CR-112011-29
BARCODE: 6 25989 65862 4

For more information and to show your support, visit: facebook.com/stillinertia
Lastly, if you are in Europe or outside of the US, there are EU distribution sellers who have the CD in stock to lessen international/customs costs. Naturally, the price will be higher though, since this album was born in USA. (Still Inertia has no control over prices outside of CD Baby)


11.10.11
Well, the "Invested" CD cover has been finalized and revealed to the public today: Much thanks to the talented combination of Jeremy Mann (CD cover artist) and Matt Jay (illustrator for custom lettering art) to create the now set-in-stone/paper official cover of the album "Invested". What you are looking at is page "1" of an 8 page booklet for the CD itself. It is a work of informational art, and we hope you get the full package. Best cost and time would be the CD opening night. If you are more than 300 miles away, we are preparing a special set up for you to order the signed limited special edition CD "set" (2 CDs, yep!) after the evening of the opening night. Depending on how many are left, if you want the extra tracks and multiple CDs, by all means keep your eyes here as you will have a chance to order directly from Still Inertia as opposed to the main album posting, which will be distributed November 29, 2011 by CDBaby.com, Amazon.com and itunes.com, among several other prominent distributors. There is a limited number, and if those sell out, you'll here/read it here first. Also, all transactions for the "Invested" album will be handled through CDBaby.com, Amazon.com and itunes.com after the opening night. Keep your eyes adjusted because maybe, just maybe, some extra special deliveries will be made available for 24 hours during November 29, 2011 while the album goes through its official release. More info will follow as the days get shorter as the nights get visibly longer...


10.24.11
"F" stands for...
Yes, Still Inertia has finally received its own external Facebook connection. Show your support (if you care to) and read up on the most up to date bits by visiting: facebook.com/stillinertia.


9.31.11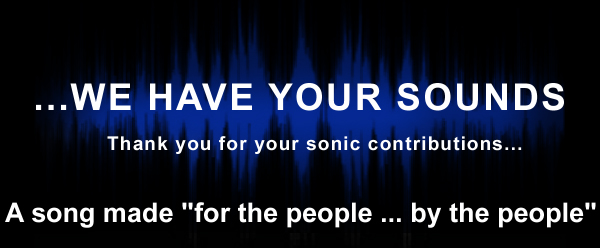 I asked the important questions: "How can I be a part of a song?", "How does it work?", "Any rules? Anything else? ...And you all answered!

Thank you to all 64 soundwave contributors. The CD album is finished with the first stage of finalization and is now in the hands of Audio Mastering Engineer Mike Giffin of Los Angeles, for album mastering... and some surgery along the way since. [clink clink]

Most especially, official thank yous go to those who will be credited in the album for the samples selected - whose sounds have shaped a song started and finalized by Still Inertia using the generous, public-domainly donated recordings from: John Klein, Stephen Keever, Anne Marie Karnbach, Colin Helb, Pepper McGowan, Nate Nick, along with soundwave-sourcing/editing from Julie Rill, Chris Benedict, Christine Vega, Roto Visage, the staff & patrons of Watkins Drinkery, The Cantina and the Irish Pub, with loaned spare keyboard generosity of Max and Joanna Banana, and lastly additional sound bytes (bites?) from Amanda North, "Anonymous Laugher" ...and "Archie" (the dog).

Thank you all! You will be heard in unbelievable ways on Track #7 of the forthcoming album, "Invested"!


10.10.10
WHAT'S THIS ABOUT PEPPER McGOWAN AND STILL INERTIA WORKING TOGETHER?

Yes, indeed, I am alive... And so is Pepper McGowan.What has Still Inertia been doing during the winter 2009/2010? Well, working (postulating and mental wrinting) with Pepper McGowan for our upcoming duo album in the coming 2020 decade realm. But what does that mean? Well, we're not entirely sure ourselves. I don't think we have to think of our internet consequences when we are working on what we do to survive, live, thrive, and enjoy. Until then, you just have to accept it. We did our first major recording session in 2009 (right after Thanksgiving) with the Philadelphia Museum of Art's grand piano (Steinway and Sons full-length "grand edition") and makeshift auditorium-curtained/digital studio on stage... Indeed it has been the start equivalent to a far away glimpse of an event horizon in the form of a ground-breaking amount of work and an intensive start as BOTH our lives weave 433 miles between each other and how they intersect at various points in time. We plan to work with acoustic piano recordings, both our vocals, mixed with digital-electronic soundscapes, instruments, textures and building blocks indicative of Still Inertia's instrumental sound mixed with Pepper and her using her analog device: the first portable Pioneer cassette tape recorder - as a journal beyond space and time, recording her vocals to express, mess, meld, mold, and blend over 30-40 years of technology into one presentation. Yes, it's huge. Yes, it's a big endeavor. Yes, if you think we're insane, continue thinking that way.... because we are - or are we? Right now our lives are primary as we tackle our personal day-to-day/year-to-year challenges, as we still communicate on a regular basis across the miles. Right now, we just wanted to make the statement of an inteded start: We want people who are open to the realistic progress of growing maturity with unbridled, ageless passion, believing in the idea that something slow, inspirational, and - at times - quick-no-holds-barred evolutionary metamorphasis "seeping down your arm like honey from a freshly pulled honeycomb" can actually not be a trite made flesh - it will take many years of work, and we will eventually walk away with something culminating in what may very well be the pinnacle of both Pepper McGowan and Jason Kraley's (the brain behind the music moniker Still Inertia) careers together as a seemingly offensive, pleasurable and future-proof piece of auditory (part visual) and yet ultimately visceral collaborative piece of artwork which will stand out all on its own. Stay tuned for the long haul... we ain't pushing this out at the ferver-pitch speed of Marvel movies!


2.22.09


Take this to your leader: Still Inertia is helping spread the word and sell the latest CD by Phil Barker's (original member of the Ohio band "Flat Bush") entitled "Take Me To Your Leader", Still Inertia (published through CRC Music) appears in a very early (we're talking circa 1996-ish) guest piano performance in one song entitled "Space Stripper". How can you check this album out? Well, if you missed out on the live show in June 2007, CRC Music is the place to order it from. The cost is $12 (plus 5-6 USPS Priority shipping charges if you wish). Again, CRC Music is not the publisher of this CD, but is merely helping connect orders from people to Phil Barker's music via the Internet. The album is published by Green Fiddler Publishing (BMI). Still Inertia is simply happy to help spread the word of globally local talent.

CLICK HERE to go directly to the ordering page. CDs are $12 (plus shipping).


8.25.08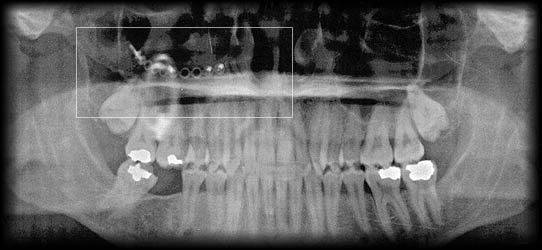 A message from Jason Kraley, the man behind Still Inertia. Now he reveals what is behind his face: "One could say I'm the new 50 million dollar Jason Kraley... but it wasn't that much. Sadly, it is not magnetic: So I can't do stupid party tricks like people making poems with those silly refrigerator magnets with words and letters... This has definitely added to the "body" examination part of the upcoming album's unintentional dissection of "body" and "mind" during 6 years of experiences. Thank you all for your emails, cards, and gifts! Cheers."


7.9.07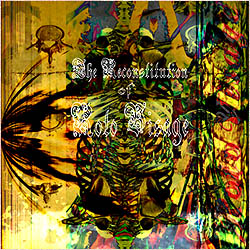 NOW RELEASED FOR FREE DOWNLOAD:
"The Reconstitution Of Roto Visage". Eleven artists came together to reinterpret, reinvent, and reconstitute the work of Roto Visage. Featuring remixes by: I.V.Lab, Pocka, Ahasverus, Conversations About The Light, Defractory, Calyx After This, Retro, Still Inertia, Worms Of The Earth, Anything In Wire, Nostalgia.

Still Inertia played its hand in creating a re-version sonata of the song called "Smudge" by Roto Visage off their album - "La Muse Cachée". Still Inertia spent several hard days creating a 7:32 version called "Smudged." I hope you all enjoy in the infinite vastness of musical appreciation, artistic deviation and expressionism that Roto Visage gave all us musicians such a great honor to explore...

This album guest appearance for Still Inertia has been added to Still Inertia's Discography.

Enjoy!


5.11.07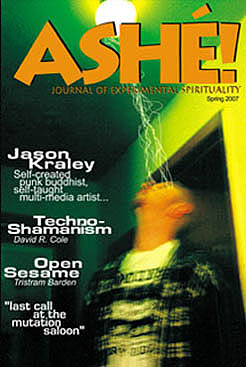 Jason Kraley (the man behind Still Inertia) has just been editorially recognized as the featured multi-media artist for the Spring 2007 issue of Ashe Journal: an explorationally spiritual/artistic publication which provides a FREE DOWNLOADABLE issue in PDF format, or you can purchase a full color hardcopy to be delivered to your home. Visit www.ashejournal.com.


4.22.07
Thank you to all those who stopped by to see the first public showing of Still Inertia's "Closer To Me" video. For those of you asking when the album is coming out, that is still actually up in the air, but is slated for late 2011. Check The Music section for continual updates on the status of the album.


10.20.06
"CLOSER TO ME" (THE NEW VIDEO & SONG)




Of these many songs in the progress for the upcoming album, INVESTED, there are a few that have been complete and awaiting their final placement on the album itself. One song is called "Closer To Me" and is pre-released with its very own video! Jason Kraley has been diligently working on this video for the past 3 weeks and is now the first Still Inertia video converted to be viewable online.

October 7, 2006 was the official release date of the second music video ever for Still Inertia. It is an exclusively first new music video for a song called "Closer To Me" which is promoting the forthcoming third album entitled "Invested." Using footage spanning over 2 years in Cleveland, Ohio, the final lyrical pieces were shot in a day in Philadelphia, PA. Massive amounts of footage taken in Philadelphia were crunched down during pre-production to workable time-elapsed footage. This video explores the rather ever-changing emotional and mental health of someone who needs to get closer toward their own "within" before they are too far gone. It also demonstrates the continually evolving exploration of the creative boundaries of Still Inertia from its previous years. This, of course, combined with the other song "Eileen" only gives you a taste of what is to come on this third album, 2+ years (and growing) in the making at the time of this writing.

The DVD features the full quality version (29.97 frames per second) as opposed to the 15 fps smaller/compressed version in QuickTime format for viewing across the Internet. Fully edited on Final Cut Pro 4.5 HD and finalized with complete menu design and integration on DVD Studio Pro 3. Total editing time: 3 weeks.

TO LISTEN TO "CLOSER TO ME":



Written by Jason Kraley (BMI)
Additional Drums and Rhythm Creation: Roto Visage and Jason Popejoy
Vocals and Words: J. Kraley

VIDEO AVAILABLE FOR VIEWING ONLINE:
(QuickTime, 17Mb)
VIDEO AVAILABLE ON DVD:
(More details...)


4.12.05
"From The Ancient Center"
Total time: 45 minutes - Price: $10 US + Shipping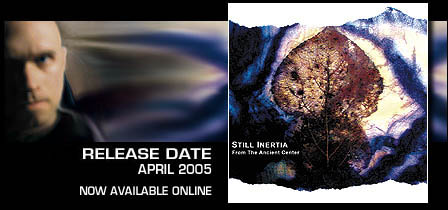 "From The Ancient Center" is the second official album release from Still Inertia which served as the musical companion to an art exhibition installed April 7, 2005, by native Cleveland artist, Christine Siarka, entitled "From The Ancient Center: Mandala Drawings and Metal Sculptures". Christine translates her own personal, contemporary versions of mandalas from the traditional Tibetan concepts into amazing metal sculptures of mandalas. Still Inertia was commissioned to create music specifically for this exhibit and its installation. Working in the studio with Mike Williams (of MadNote Productions) and the siren-esque voice of Amanda North, this is the first time Still Inertia created an album that concentrates on the human experience during meditation. With such intentions, it is with great hope that the listener becomes aware of the moment in time they create - each time this album is played in its entirety: a moment when nature and technology exist harmoniously...

Fretless bass guitars, Siren-like vocal textures, rich layers of tribal rhythms, tints of pianos, humpback whales, a chinese gong, and even a turntable are all carefully and vividly woven together to create "From The Ancient Center". With meticulous continuity clocking in at 45 minutes, this album exhibits 4 songs (or movements) specifically created for the walking meditation engaged during the exhibition's opening night. The evening was a wonderful success and experience, and the CD was pre-released to those who attended that night. The positive consensus from the participants in the walking meditation was: "I've never heard music like this before."

Curious? Trust your ears:

"Cetus (excerpt)" Listen (MP3, 1.2M)
"You Shed Light In Me (excerpt)" Listen (MP3, 1.2M)
"Vessels (excerpt)" Listen (MP3, 1.3M)

The music was a permanent installation of the exhibit and will continue to encourage the interaction of visitors, connecting the visual art with the music, to create an ever-evolving rock mandala in the center of the room. Photos and video captured its growth and will be released online in the very near future in The Memory section of www.jasonkraley.com.

Visit The Goods to purchase this CD.
Visit The Discography for track listing and details.


4.5.05